Get ready to have some fun at A Taste of Cy-Fair 2018! There will not only be great music but also, beloved fairy tale characters, balloons and face painting to ensure everyone is entertained.
2018 music and entertainment line-up
VIP attendees will enjoy the acoustic musical talents of Tim Perez from 4-5pm in the VIP tent.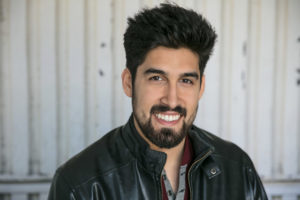 A Taste of Cy-Fair welcomes The Blue Side, a young, fresh band from right here in Houston!
The Blue Side is a three piece psychedelic, blues, and rock trio started in Houston, Texas in February of 2018. The band consists of three local, highschool aged teenagers who each bring their own musical influences to the sound of the band. The band has been described as classic sounding rock and roll with a modern style of writing. They all enjoy various artists from The Beatles to Pink Floyd to Led Zeppelin. Since forming, The Blue Side has gone on to play countless shows and record their own original music. They are currently working on material for their first album, scheduled to come out in the later half of 2018.